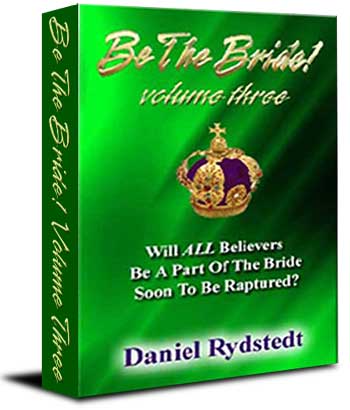 Thank you for registering to receive your copy of the Free Special Edition of Be The Bride! Vol. 3. I believe it will be a great encouragement to you as you "make yourself ready" for the soon coming return of Jesus to catch away His Bride!
In addition to the ebook I am going to give you, over the upcoming months I will be periodically sending you my e-letter, "Lines From Daniel's Den." In it I will be sharing ministry news, information about new book releases, reviews of prophetic books, prophetic developments on the world scene and insights from the Word. I hope my e-letter will continue to be a great blessing to you far after you have read my books.
To download your ebook . . .
Right Click on the link below & select "Save link as . . ."
to save your ebook to a folder on your computer.
Be aware that this is a large file, so if you don't have a fast dsl connection, please be patient as the file is downloaded.